We recognize that all of our patients are unique and deserve to receive orthodontic care that reflects their individual needs. Our experienced and talented team is committed to working with you and your family to create a comfortable, stress-free, and rewarding orthodontic experience every time you visit our practice.
We are pleased to welcome you and your family, and we look forward to working with you.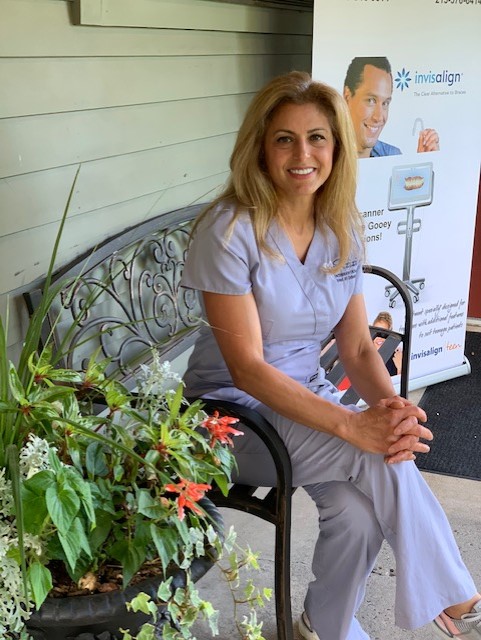 Roya
Office Manager
My name is Roya Azizi. I am married to Dr. Azizi. I admire how compassionate and caring he is toward our patients and our amazing team. We started our practices back in 1992. I was a practicing dental hygienist then, and worked part-time in our offices as an orthodontic assistant and front desk coordinator for four years, before starting to manage our finances full-time. Our offices are truly our babies. It has been such a great honor to meet and care for so many amazing people. It is also a privilege to work with such a great team, who I consider a second family. When not in the office, I look forward to spending time with my two boys and husband. I love traveling, great food, CrossFit and good champagne.
---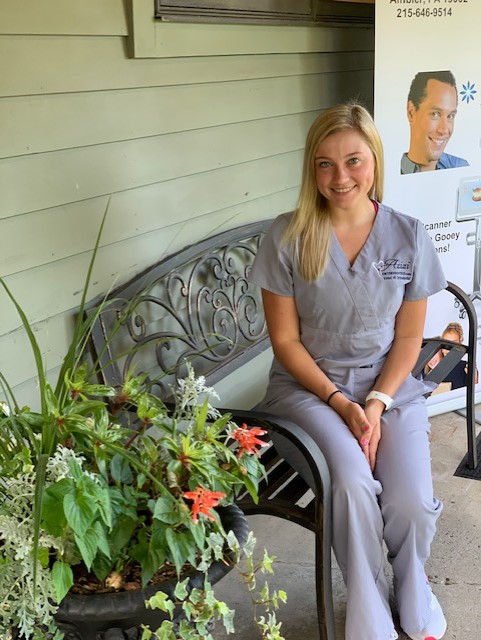 Taylor
Treatment Coordinator and Orthodontic Assistant
Hi my name is Taylor! I received my Dental Assisting Certification in 2016 at Community College of Philadelphia. I started in orthodontics as an intern here at Azizi Orthodontics in 2016 and continued learning so many things from Dr. Azizi. It was by far one of the best decisions I've ever made since I was then offered a full time position as an orthodontic assistant right out of my internship. I love my employees and the family atmosphere we have in the office! The best part of working there is building a bond with our patients and their families! I love seeing the amazing outcomes and happiness we bring to our patients when they see their new smiles! When I am not working I enjoy spending time with my family, friends, fiance and spoiling my pup Harley!
---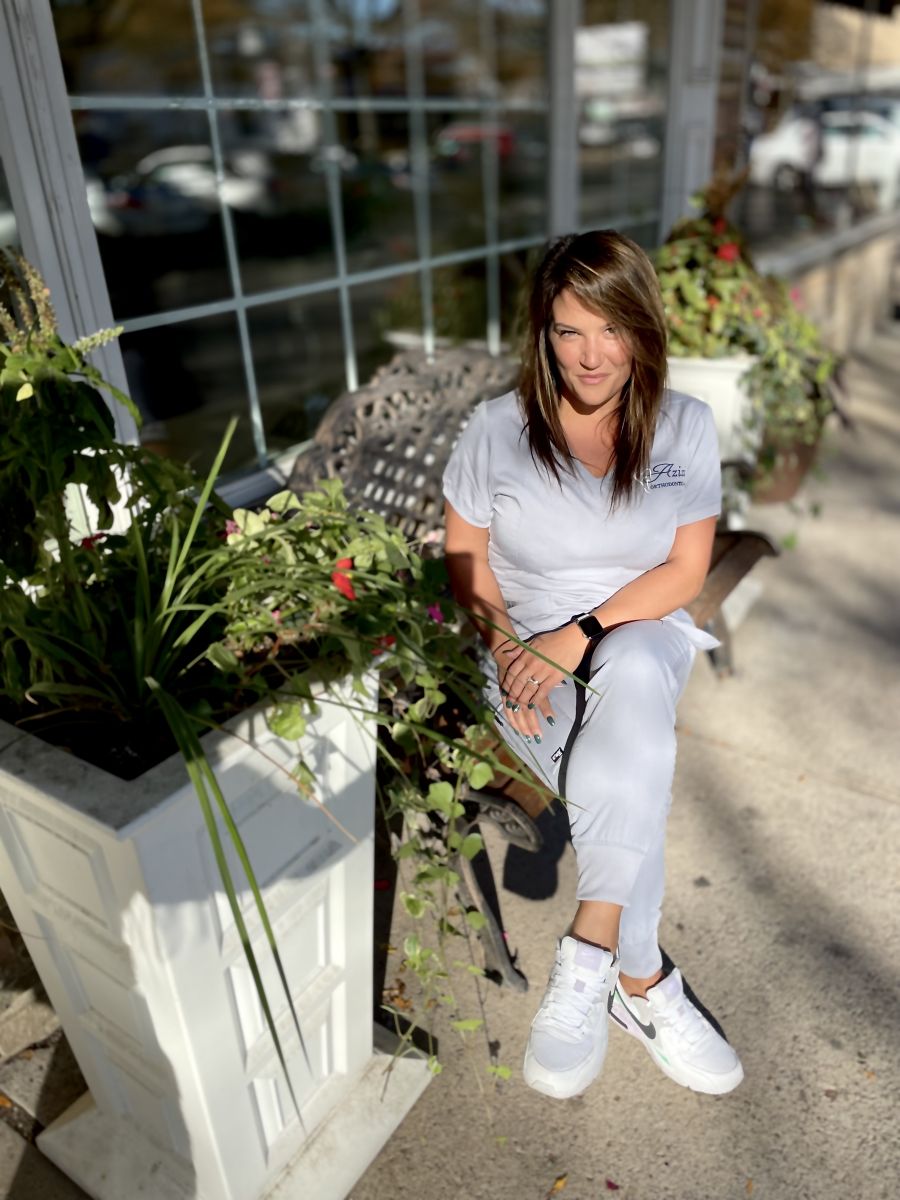 Nicole
Marketing Coordinator
Hi my name is Nicole. I have been a part of the Azizi staff for ten years. Getting to know our patients and their families is my favorite. Also I love to get to meet all the doctors in the area . You make some really great connections. I love how our office does so much for the local sports teams and schools. Dr. Azizi really likes to bring the community together in more ways than just giving them beautiful smiles. We as a staff enjoy getting together and supporting local restaurants for happy hours and dinners. I am married and have beautiful twin daughters and a pup named Dakota. I also coach cheerleading at Villanova University.
---

Ann
Patient Care Coordinator
Hello, my name is Ann. I have been a part of this superb office for over three years now. Everyday in the office my goal is to get our patients to laugh, and leave smiling. I am so happy to have found the perfect position for me here at Azizi Orthodontics. I am a people person, therefore I love to really get to know our patients and their families. I love the joy that comes from seeing people finish their treatment. It's AMAZING what orthodontics can do for people! Dr. Azizi is one of the most professional and caring doctors in the area. He sets the vibe for our office- and its a good one! When not at work I love spending time with my family, friends, and my dogs Bailey and Bobby!!
---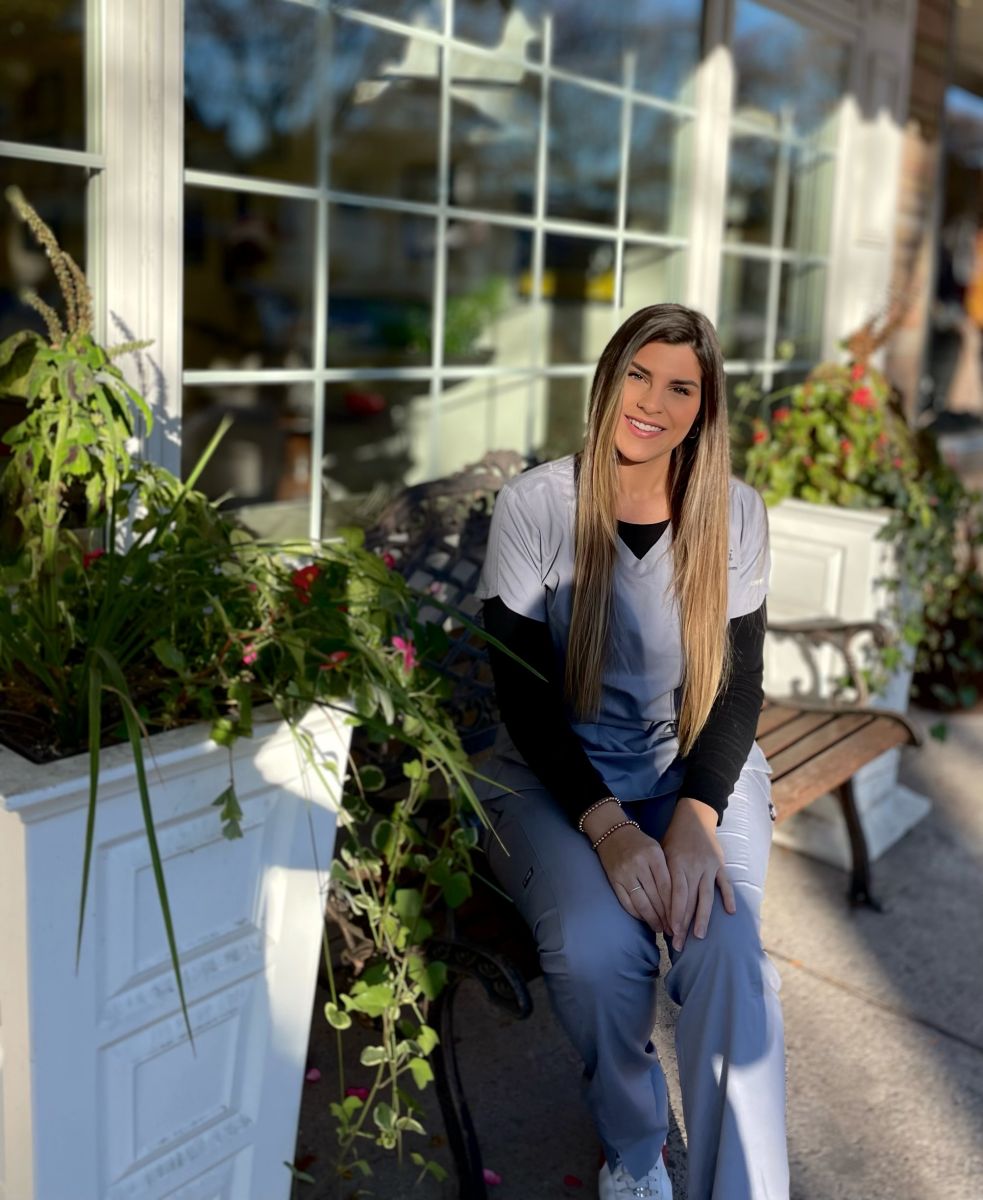 Jaclyn
Patient Care Coordinator
Hi! My name is Jaclyn. I have been working for Dr. Azizi and Roya for three years now. Ann who I sit next to everyday- told me about this office and I just had to come work with her and join the team. I'm so grateful to have found a great environment to work in. We really are a work family here. I love making all of our patients and their families feel at home here. Dr. Azizi is very precise and detail oriented. He truly does amazing work. I am also a patient here and my confidence has grown extraordinarily after being treated by him with Invisalign®. When I'm not in the office I work as a makeup artist and hairstylist for bridal parties on the weekends. I am also taking classes to get my license in real estate. When not working I enjoy going to small music venues, kayaking, and hiking with my boyfriend. I also have a Husky mix named, Buddy, who comes along for the outdoor adventures.
---
Antonella
Orthodontic Assistant
I am so glad that I've found my place at Azizi Orthodontics. The team here has welcomed me in with open arms. I already see them as a second family. Dr. Azizi has taught me so much, I am so excited to see my growth progress in the upcoming future. When im not at work I love to go to festivals, and concerts. I have a boston terrier named, Milo.
---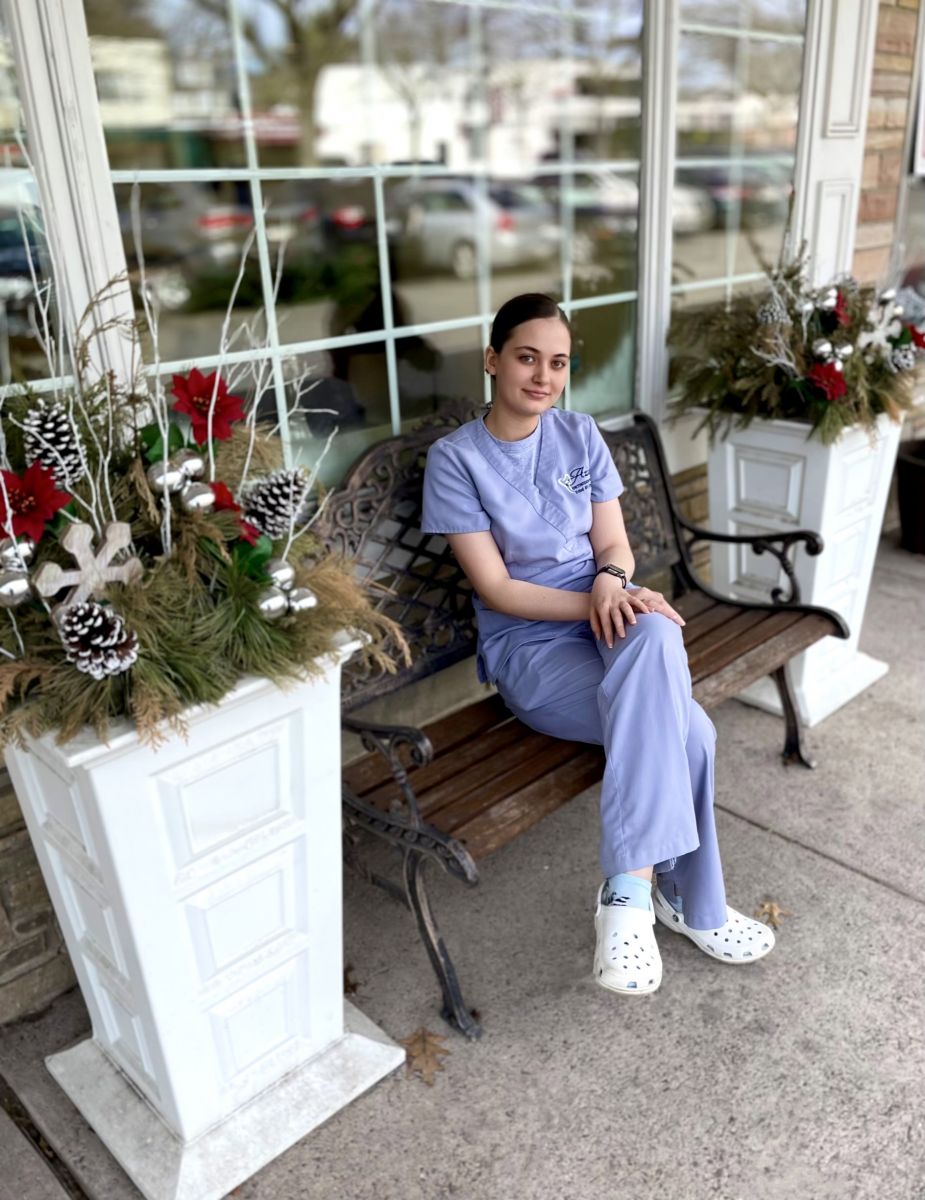 Alyssa
Orthodontic Assistant
Hello there, my name is Alyssa and I am the newest member of Azizi Orthodontics. I am a certified dental assistant, and am so happy to be a part of this amazing team. I really feel at home here. I love that everybody has true friendships with our patients, and I am excited to get to know our patients more! When I'm not at the office- you could find me working my second job at a restaurant. I also love to play with my dog, and watch movies with my loving boyfriend.